How to use AND in logstash queries?
OpenStack build logs a loaded to http://logstash.openstack.org which is queried by humans or elastic-recheck service.
The queries used by elastic-recheck do look like https://github.com/openstack-infra/el...
The problem that I had is that I only found possible to use the most basic queries like the ones with a single condition.
Any other attempts to paste a query defined in the yaml files into logstash search failed to get desired results and I suspect this may be releated to the syntax expected.
Logstash UI popup seach help window states that it uses lucene syntax and pointing to http://www.elasticsearch.org/guide/en...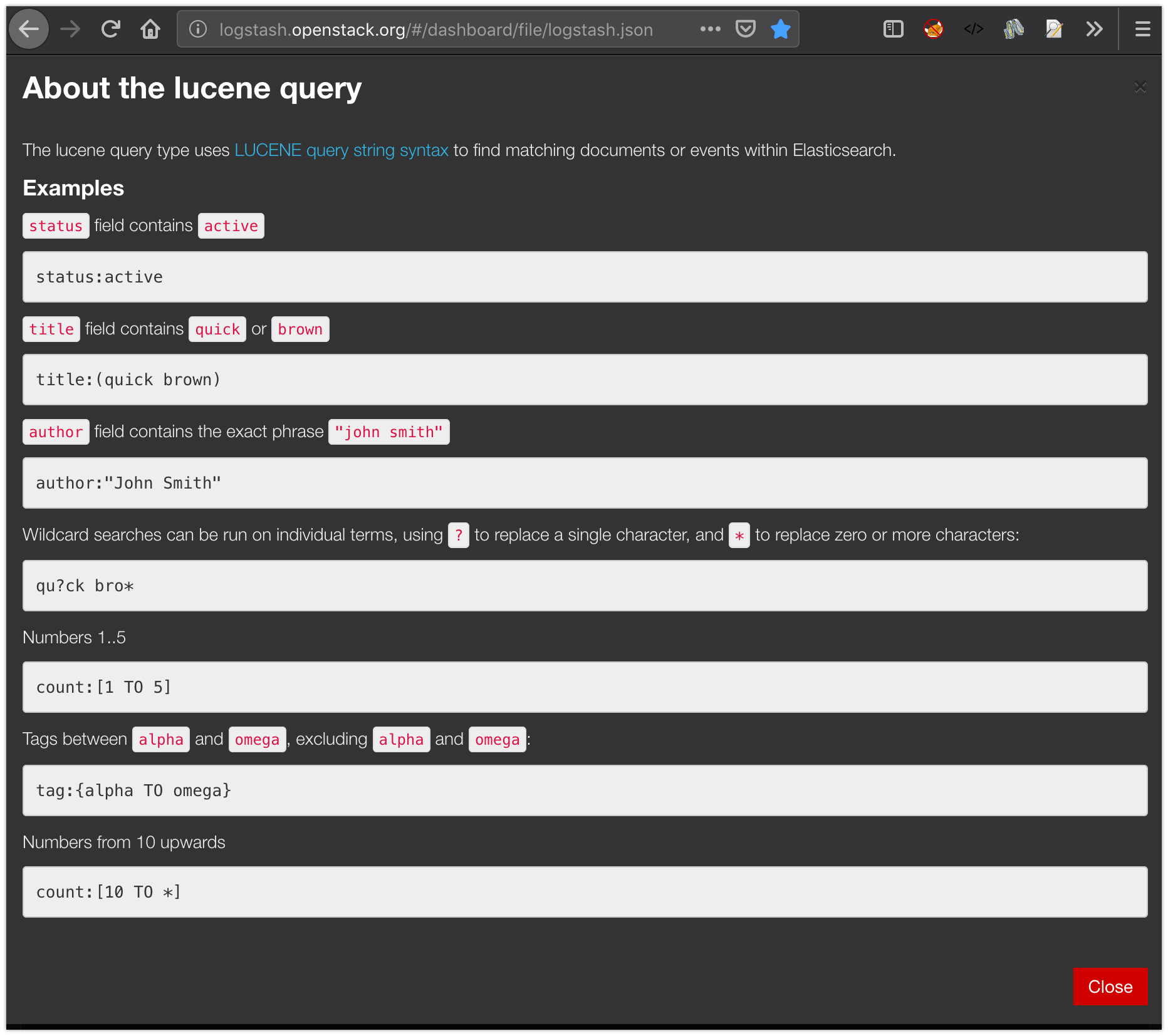 The first problem here is that the example does not include any AND examples and it states clearly that implicit operator is OR.
In a huge number of cases we have to look for log line start looks like "FOO*BAR" but used of wilcards is against recomandations due to its serious performance impact, indication being to use AND on the same field to achieve a very similar behavior.
I have clear example that should work but it does not and I am 100% sure there are errors of this type in the last 7 days:
message:"Failed connect to mirror." AND
message:".openstack.org" AND
tags:"console"

What is wrong?
Is the syntax expected different for those queries?
Is there a common syntax that can be used that is compatible with both?
Please note that you may have to update the default time resolution in the top-right corner as by default it is set to lookup only to last-hour.
Comments